Batman is one of the most iconic characters of all time. For Injustice 2 (2017), there are three possible Premier Skin ideas I came up based on his abilities and design.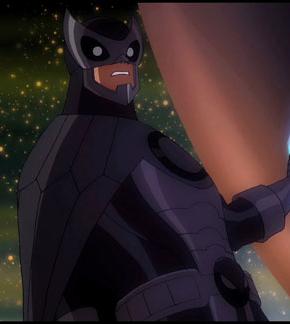 Owlman
He is the evil opposite of Batman. He was introduced in 1964 as a member of the Crime Syndicate of America. In the direct-to video film Justice League: Crisis on Two Earths (2010), he was voiced by James Woods. He had the exact same abilities as Batman and looked a lot like him, which makes Owlman a perfect choice for a Premier Skin.
Batman Beyond
Since 1999, many people saw a futuristic depiction of Bruce Wayne giving the title of Batman to Terry McGinnis from the animated series Batman Beyond (1999). He was given the mantle of Batman from an elderly Bruce Wayne to continue Wayne's legacy. If Will Friedle (who voiced McGinnis) would end up voicing the possible Premier Skin, many interactions with Batman and many other Gotham characters would be original and wonder where did him come from.
Batzarro
Batzarro is the Bizarro version of Batman and is the worst detective. Like Bizarro Superman, he is the exact opposite of himself. Batzarro is very unintelligent and is the worst detective. He was created by the Joker as an imperfect replication of Batman and was introduced in 2002. If Bizarro Superman is number one, Bizarro Batman might be number two.
Next Injustice 2 Premier Skin idea list is based on Superman.